Covid-19 has undoubtedly changed the employment landscape, with employers and job seekers changing their priorities. But Indeed has released some job search trends that can help businesses that are still hiring find the right talent at this time. Here's a quick summary of their findings:
1. Job seekers prefer remote work
Indeed's research has found that job seekers' interest in remote work has risen sharply. In fact, searches that include terms such as 'remote' or 'work from home' are up by 140%. So, if any of your available roles are (or can be) done remotely, be sure that the job description and career pages on your website/social media highlight this information.
2. More job seekers are looking for supermarket roles
Supermarkets have ramped up as a result of COVID-19 and both Coles and Woolworths have announced plans to hire thousands of new staff. This has led to a spike in job seekers searching for supermarket roles. Indeed suggests that employers hiring for supermarket roles should consider candidates' transferable and soft skills, and think about using experiential interviews.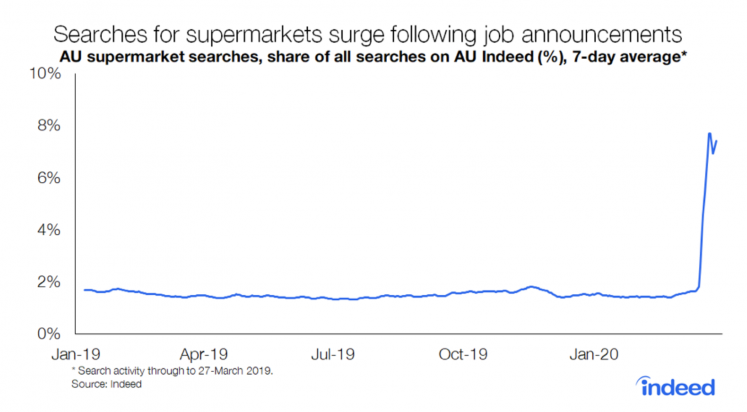 3. Increased interest in shift work and full-time roles
Social distancing measures mean that many job seekers have more flexibility when it comes to working hours. And, according to Indeed, this trend is starting to show up in job searches. For example, searches for terms like "night shift" and "afternoon shift" have spiked as well as searches for temporary roles. There also seems to be an increased demand for full-time roles.
To get in front of the right candidates, Indeed suggests that employers include as much relevant and specific information in the job description as possible. For instance, if the job requires shift work, be sure to be upfront and include this information prominently in your job description.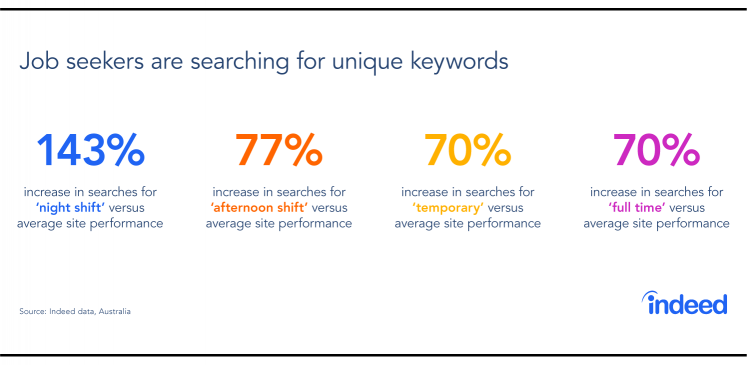 4. Job seekers are seeking clarity
While the majority of employers think their job descriptions are clear, Indeed says only 36% of job seekers agree. And in the current climate, it's more important than ever for these stats to change. If you're receiving lower than average applicants, it might be time to reevaluate the words you are using in your job ads to ensure you're being specific, clear and that the ad is aligned with what job seekers are looking for.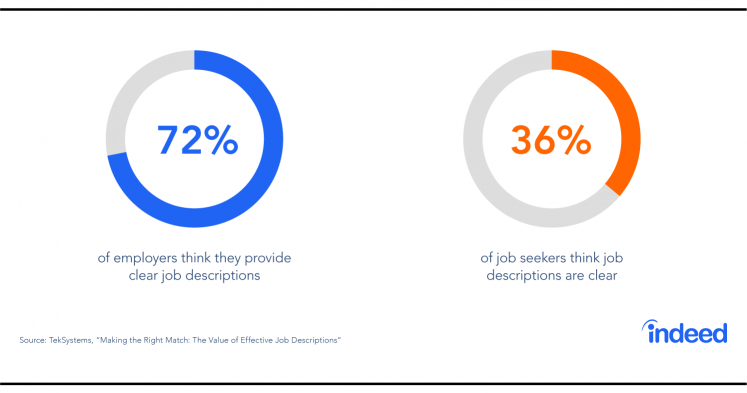 Need a bit of help? Get in touch with Trojan Recruitment Group
The COVID-19 outbreak is forcing the employment landscape to evolve. So, it's more important than ever for employers to think about job search trends and adapt their hiring strategies in order to attract the right candidates.
Need a bit of help? Why not partner with an experienced recruitment agency like Trojan Recruitment Group? We understand job seeker behaviour and the changing environment, so we can help you craft your job ads to ensure they align with both business and job seeker needs. Get in touch today!
Want to dive a bit more into Indeed's data? Click here to read their original article.