Trojan is dedicated to ensuring that we're doing things the right way and have been successful in obtaining some important certifications to demonstrate to our clients and candidates that we are a front runner in today's market.
Labour Hire Licenses
Trojan Recruitment Group has been issued with licences to provide labour hire services in Queensland, South Australia, Victoria and Western Australia, as per the Labour Hire Licensing Act in each respective state. Note that N.S.W. is yet to legislate the requirement to hold a license.

RCSA Member (Recruitment & Consulting Services Association)

Trojan Recruitment Group is is a Corporate member of the Recruitment and Consulting Services Association (RCSA) that complies with the RCSA Code for Professional Conduct. That means you can be assured that you will receive legally compliant, ethical and professional services.

As part of their Membership, RCSA Corporate Members, including their staff, are committed to abiding by the ACCC authorised Code for Professional Conduct which sets the standards for confidentiality and privacy, honest dealings, respect for work relationships, respect for law, respect for safety, respect for certainty of engagement and professional knowledge.


EcoVadis Corporate Social Responsibility (CSR) Rating

Trojan Recruitment Group has been awarded the EcoVadis Platinum Recognition Level for ethical and responsible employment and business practices, sustainable procurement and environmental management. This puts us in the top 1% of all companies surveyed.

In order to certify CSR performance, EcoVadis takes an evidence-based approach using 21 indicators aligned to international standards including the United Nations Global Compact Principles, International Labour Organization (ILO) conventions, Global Reporting Initiative standards, the ISO 26000 standard, the CERES Roadmap, and the UN Guiding Principles on Business and Human Rights.

Trojan has maintained an EcoVadis Gold CSR Rating or above since 2014.

Quality and Safety Certifications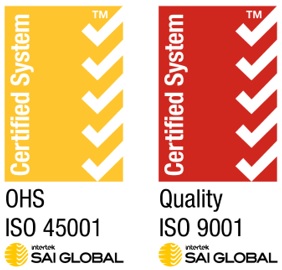 Our recruitment management system drives all of our business processes, offering efficiency and consistency of service to ISO 9001 and ISO45001 standards.

Annual external audits by certifying body SAI Global provide independent verification of Trojan's management systems compliance and effectiveness.

Trojan Recruitment Group's national office is certified to international safety standard ISO 45001 - Occupational Health and Safety Management Systems. Trojan is also certified to international quality standard ISO 9001:2015 - Quality Management System for the provision of recruitment services and agency contracting.

Workplace Gender Equality Act 2012

Trojan Recruitment Group has been declared compliant with the Workplace Gender Equality Act 2012, by the Workplace Gender Equality Agency (WGEA). As an organisation, we meet the requirements for 2021-2022.